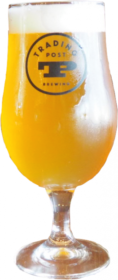 1827 Helles Lager is a Canadian beer, it has an alcohol content of 5%.

Fort Langley is a former trading post of Hudson's Bay Company and the birthplace of BC. In 1827, James McMillan, along with twenty-four other men, began construction of the original Fort Langley 4-kilometers west of the current site.
This German style golden blonde lager features a subdued hop profile with a light malt character. Regarded as the pinnacle of brewing achievement, this crisp, easy drinking beer is made from the finest Bohemian floor malted barley and Hallertau Mittelfruh hops.
Share: