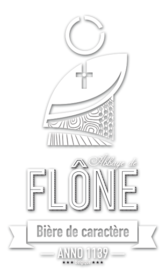 Abbaye de Flone is a Belgian beer, it has an alcohol content of 8%.
This project originated in Flône Abbey founded in the 12th century. In this place turned into a school, parents had the idea of calling into "activity" the brewery from the 16th century to help fund various educational projects.
This adventure led them to develop a recipe that showcases the taste.
And the story continues with a new facility that is expected to return within the walls of the abbey.
Share: