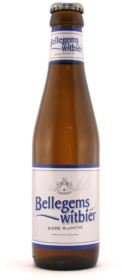 Bellegems Witbier is a Belgian Whitebeer, it has an alcohol content of 5%.
Bellegems Witbier is made by the traditional recipe of a white beer: a perfect harmony between barley and wheat. The wheat gives the beer its light colour. While cooking the wort, hops and specific herbs are added. After the cooking process, the sterile wort is being cooled and fresh yiest is added. The high fermentation is the base of the fruityness in the whitebeer and the spicy aroma's result in its fresh character.
After fermentation the beer is lagered and matured. This is to not lose the cloudyness in the beer. After that the beer is not filtered but suger and fresh yiest is added to be filled in bottles. For 2 weeks, the beer has to rest in hot chambers for the process of refermentation. The final smell and taste results from this process.
Share: