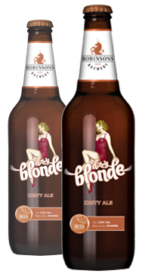 Dizzy Blonde is a British beer, it has an alcohol content of 4.4%.
Known at the brewery as Peggy, this Dizzy Blonde is great fun, great company, and often the centre of attention.
Inspired by our colonial friends across the pond, Dizzy is sassy, fresh, and a firm family favourite.
She's a zesty, vibrant ale with wild, aromatic, invigorating Amarillo hops…and a crisp, dry finish.
Share: