Felix Speciaal Oudenaards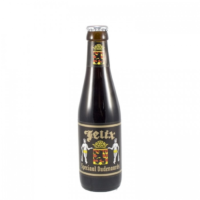 Felix Speciaal Oudenaards is a Belgian beer, it has an alcohol content of 4.6%.
Beer of mixed fermentation, cutting of at least 1 year old matured beer with young beer of high fermentation, centrifuged, filtered. Apple-sweet with fragrance, with a light wood and caramel touch. Nice taste, with a soft sweet undertone and a slightly sticky aftertaste. Very refreshing after all.
Share: