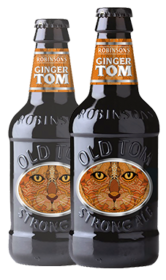 Old Tom Ginger is a British beer, it has an alcohol content of 6%.

Specially brewed using an infusion of Chinese bruised ginger root and botanical extracts, Old Tom Ginger is a lively breed indeed.
It has a delicious purring warmth for those colder winter nights…and a refreshing summer coolness when served over ice.
Share: