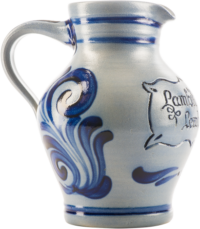 Oude Lambiek Boon is a Belgian Lambic beer, it has an alcohol content of 6.5%.
Lambiek is the basis of our spontaneous fermentation beers. Lambics of different ages are mixed to make Old Geuze or Kriek. It is thus the ear shape for our other beers, but can be appreciated for its slightly acidic, yet crazy taste.
It is normal for Lambiek to be non-foaming, as this beer has been poured out of pressure on wooden barrels. By mixing young and old Lambiek you can get a foaming beer after a fermentation, it will then be called Oude Geuze.
This unfiltered and unpasteurized beer that matures on oak barrels for 2 years is found in several cafés near Lembeek.
Share: