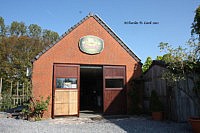 Brewery Toetëlèr Hoeselt is a Belgian brewery in Limburg.
History

The brewery was founded by Luc Festjens, Kurt Meers, Stefaan Huybrechts and Erwin Duts. The first two had met in the course of the beer brewing beer and wine guild Demerdal. In December 2009 they decided to build themselves a brewery with used equipment and the company was officially launched on 25 March 2010. The microbrewery includes a filter bowl and mash tun / boiler of 800 liters. The hot water tank (1800 L), yeast tank (2200 L) and lower tank (1600 L) are recovered milk tanks. From January 2011 the brewery was operational. Later, a second wijnafvullijn were purchased in Germany and converted and bought a labeling machine in France.
The first brew Toetëlèr White has already been made in 2008 with the addition of elderflower. The name means toetëlèr popularly elder. The old wood of the elder is hollow and was once used to make whistles. In 2012, a second beer Toetëlèr Amber Triple was included in the range.
Share: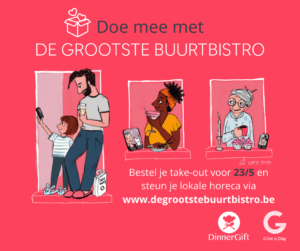 We, as Den Toëtelèr Brewery, also participate in the largest neighborhood bistro. On 23/05/2020 (from 09h00 to 19h00) you can pick up the most delicious beers in our brewery. Set your own package of six 33cl beers. together for only 9 Euro (of course you can buy several packages). You can choose from: Toëtelèr Share: ... Read More