Pint Pursuits Brewing Co.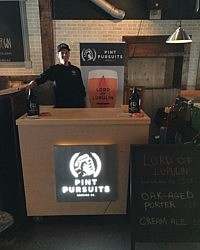 Pint Pursuits Brewing Co. is a Canadian brewery from Ontario, .

We are Larry and Matt, an uncle-nephew duo who are proud to call Pint Pursuits our brainchild. We strive to put a unique spin on traditional beer styles. Styles of today came into existence because brewers decided to stray from the norm while crafting their brews. At Pint Pursuits, we salute that, and work hard to make our own mark on the craft beer world by offering beers that step outside of contemporary methods and guidelines. What you can expect is a pint that pays homage to its roots, while bringing new and exciting traits to the table.
Share:
No News