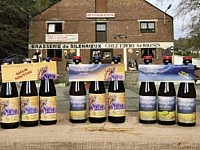 Our brewery, in the heart of the Dams of the Eau d'Heure, is between Beaumont and Philippeville, in the south of Belgium.
In 1991, after much research in collaboration with The brewery laboratory of Louvain-la-Neuve, Two beers of high fermentation were elaborated.

The "Joseph", beer of spelled and the "Sarah", beer of buckwheat saw thus the day.
Appreciated at first regional and then national, they are today
Exported to France, Italy, Norway, Sweden, Canada, Japan and the United States.
Manufactured without preservatives or artificial colors
Our beers have reached a high degree of quality.
Strongly anchored in the special beer segment, the brewery
De Silenrieux innovates once again, by launching on the market the First spelled beers and fully organic buckwheat.
These two new products, recognized and certified by the European CERTISYS, use only 100% organic raw materials.
Buckwheat and spelled flours, but also malts, Hops and spices come from organic farming.
The use of such ingredients, coupled with a very strict selection of Of aromatic yeast, will delight the amateurs in search of new sensations.
Share:

Style:

Blond

Alcohol Content:

6%

Global Rating:



Style:

Tripel

Alcohol Content:

9%

Global Rating: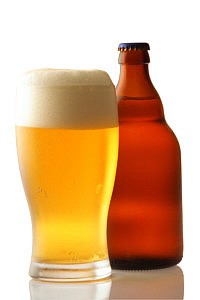 Style:

Blond

Alcohol Content:

7%

Global Rating:

Style:

Fruit Beer

Alcohol Content:

4.5%

Global Rating:

Style:

Blond

Alcohol Content:

5.4%

Global Rating:


Style:

Witbier

Alcohol Content:

5.5%

Global Rating:
No News