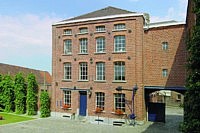 The St. Feuillien Brewery is a Belgian brewery in Le Roeulx, Belgium, which was founded in 1873. The brewery, which makes abbey-style beer, has been operated by the Friart family all this time, except for an 11-year hiatus that ended in 1998. Beers brewed by St. Feuillien include a brown ale and a tripel, the latter of which praised as one of the best tripels available. A recent addition to their selection is a saison, "which has grown steadily to be up with the best".
Brasserie St-Feuillien was founded in 1873 by Stéphanie Friart.With its fifth generation now at the helm, the Friart family continues to brew a wide range of beers, including the St-Feuillien Abbey, Saison and Grisette beers, demonstrating a determination to stay rooted in the region's history and keep this local tradition very much alive.
Paying close attention to product quality and continuously investing in its equipment and facilities, this family-run brewery demonstrates passion and brewing knowledge in ample measure by developing new beers such as its Grand Cru and the latest addition: gluten-free, organic Grisette Blonde.
The last ten years have been a period of major investment, including the installation of a new brewing room which is fully automated and extremely efficient.
This independent, family-run brewery is a member of Belgian Family Brewers.
Share: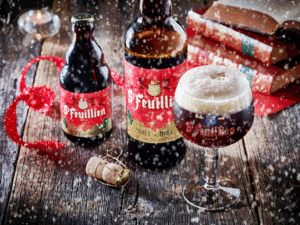 Cet article Brasserie St-Feuillien wishes you happy end of year celebrations! est apparu en premier sur The Brewery St-Feuillien. Share: ... Read More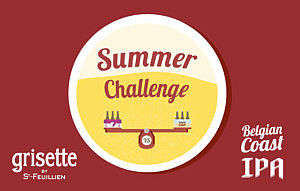 Sorry, this entry is only available in French and Dutch. Cet article « Summer Challenge » on Facebook est apparu en premier sur The Brewery St-Feuillien. Share: ... Read More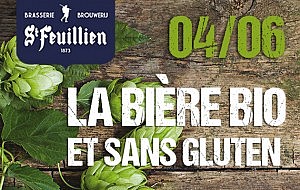 Sorry, this entry is only available in French. Cet article Conférence la bière bio et sans gluten est apparu en premier sur The Brewery St-Feuillien. Share: ... Read More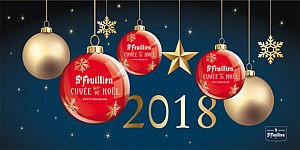 Cet article Best wishes est apparu en premier sur The Brewery St-Feuillien. Share: ... Read More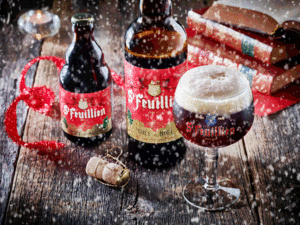 Cet article Happy Holidays! est apparu en premier sur The Brewery St-Feuillien. Share: ... Read More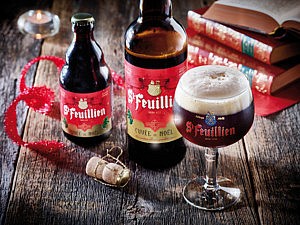 Flatter your gourmet palate, wake up your taste buds – St-Feuillien Cuvée de Noël 2017 is now on sale in the best bars, to be enjoyed either bottled or on draught. The perfect party beer, St-Feuillien Cuvée de Noël, one of the leading names in Wallonia, has been delighting connoisseurs and enthusiasts for more than ... Read More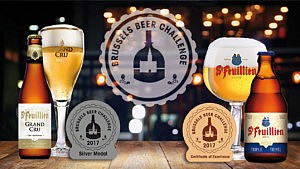 The BRUSSELS BEER CHALLENGE 2017 took place between 28 and 30 November in Namur. Eighty-five experts from around the world came together over 2 days to give their professional opinion and objectively and impartially judge more than 1.500 competing beers. During tasting, the competing beers were split into standard categories based on their origin, their ... Read More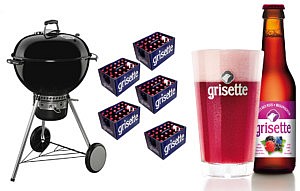 Sorry, this entry is only available in French and Dutch. Cet article Concours "Grisette Fruits des Bois 2017" sur Facebook est apparu en premier sur The Brewery St-Feuillien. Share: ... Read More