Deutsche Ungespundet Hefetrüb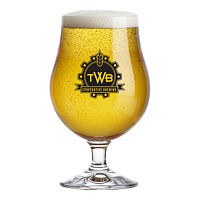 Deutsche Ungespundet Hefetrüb is a Canadian beer, it has an alcohol content of 5.9%.

You should know two things about this beer.  First, we brewed it with Dave Rozell of Wellington Brewery to be launched when he played his show at TWB. Second, this is not a ungespundet hefetrüb style of beer. We called it this because we thought the name was funny. What we did brew is an old world French Saison that derives its light fruity aroma from the tradition farmhouse yeast. We also incorporated a brewing technique suggested by Dave to give this beer its tart, lemony, clean finish.
Share: