Fourpure Flatiron American Red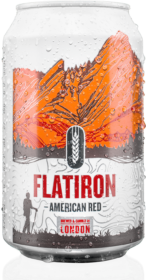 Fourpure Flatiron American Red is a British beer, it has an alcohol content of 4.7%.

This is one from Fourpure's Adventure Series and is inspired by the awe inspiring landscape of Colorado. Pouring a rich mahogany shade there is a strong base of caramel and toasted malt. Lots of tropical and citrus flavours are layered on top of this, making for a complex yet smooth drinking beer. We love the designed on the Adventure Series from Fourpure, keep your eye out for more cans from this collection!
Share: