Fourpure Juicebox Citrus IPA 500ml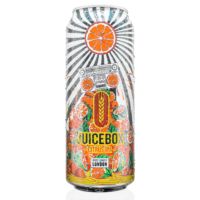 Fourpure Juicebox Citrus IPA 500ml is a British beer, it has an alcohol content of 5.9%.

The term 'juicy banger' gets thrown around a fair bit these days, but it's completely warranted here. Pouring a bright gold with a fluffy white head, there are aromas of mango, papaya and orange, imagine the best tropical candle you've ever sniffed, then multiply by three. Plenty of pithy orange on the taste, malt is present but by no means forward. There is a moderate bitterness, all we can say is it's a good thing they canned these in tall boys, because you won't want to stop sipping! To be enjoyed in the presence of a retro boombox playing some Chaka Demus & Pliers.
Share: