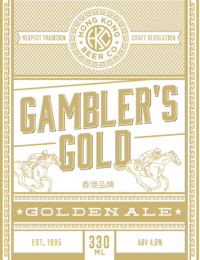 Lightly roasted maltiness, a prominent aromatic nose, tropical fruit accents, and a clear, golden complexion make this a refreshingly balanced, dry ale handcrafted with European malt and some of our favorite American and Australian hop varieties. Judiciously dry hopped, this is an ideal session ale for any beer lover.
SUGGESTED FOOD PAIRINGS
Wonderful with the subtle flavors of local Cantonese dishes, grilled foods and pasta.
Share: