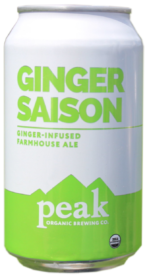 Ginger Saison is an American beer, it has an alcohol content of 4.7%.

We love Ginger for its unique, exotic flavors. Our favorite Saison recipe is the backdrop here, with hints of spice and fruit from the Belgian yeast. Enjoy!
Suggested Food Pairings: Asian cuisine, nicoise salad, aioli, Cajon dishes, chorizo, crab, mussels, & teriyaki glazed salmon.
Share: