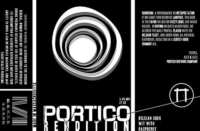 Rendition is an American Sour ale, it has an alcohol content of 5.4%.

'RENDITION': A performance or interpretation
If one good turn deserves another, this beer is the favor we did for Fuzzy Logic, our Weiss Kolsch.  In riffing on our flagship beer, we altered the malt profile, played with the Belgian yeast, and added some all natural raspberry, resulting in a subtly-sour summer ale.
Share: