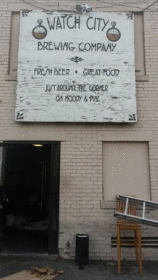 Portico Brewing Company is an American brewery from Massachusetts, .
Portico was founded in 2012 in Cambridge, MA by Alex Zielke and Alex Rabe, two brewers with a passion for design.  We approach the brewing process like architects would a building – developing each beer with careful discipline and adding every ingredient with purpose.
Our focus is to rethink traditional styles and create beers with classic ingredients and careful technique. 
Portico is currently contract brewing at Ipswich Ale Brewery in Ipswich, MA and distributing our beers throughout Massachusetts.  If you're interested in placing an order please contact our distributor, Horizon Beverage at 508-587-1110.
Share:
No News