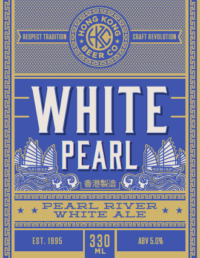 Our interpretation of a Belgian white ale has a decidedly "Pearl River Delta" character. The generous amount of wheat malt, a bevy of local ingredients (including Mandarin orange peel, rose buds and honey) plus our special yeast give this pale straw-colored, unfiltered beer a refreshingly complex tart and citrusy flavor with a hint of honey and infused aromatics.
SUGGESTED FOOD PAIRINGS
Classic with steamed mussels but also great with light seafood dishes, salads, sushi, grilled chicken, herbed cheeses and many citrusy desserts.
Share: