Adroit Theory Brewing Company
Adroit Theory Brewing Company is an American brewery from Purcellville, Virginia.


We are an extremely small brewery that makes beer one keg at a time. Even though we are small, we typically have 24 beers on draft at any time, plus a dedicated Cask line. We also bottle some, but not all, of our beers. We routinely have 4 to 8 different styles bottled for either on or off site consumption. Be sure to check our constantly changing Tap List from the menu above.
Share:

Style:

Double IPA

Alcohol Content:

11%

Global Rating: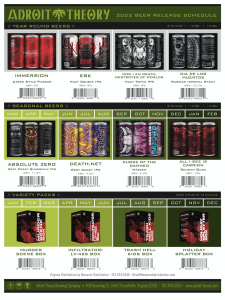 Posted by Mark Osborne on Monday, March 28, 2022 To order for your Retail Establishment email us. Share: ... Read More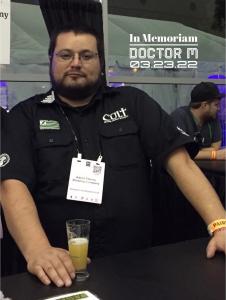 Posted by Mark Osborne on Monday, March 28, 2022 Fans, Friends, and Family of Adroit Theory,   It is with a heavy heart, and great sorrow that we announce the passing of our beloved Head Brewer, Bryan Younger, aka Doctor M. His sudden, and untimely death was devastating news to the staff, and we trust ... Read More
Posted by Mark Osborne on Wednesday, October 06, 2021Our ability to ship to certain areas changes regularly, but as of October 2021 here is a list of States we will ship to: Alabama Arizona Arkansas California Colorado Connecticut Delaware Florida Georgia Idaho Illinois Indiana Iowa Kansas Kentucky Louisiana Maine Maine Maryland Massachusetts Michigan Minnesota Mississippi ... Read More
Today is the day! We re-launch our online shipping store (at least for a short time), and this is not something you want to miss out on. So, PLEASE REVIEW + READ THIS OVERVIEW CAREFULLY We will launch the store today, probably around noon. We will send out an email to our list when ready, ... Read More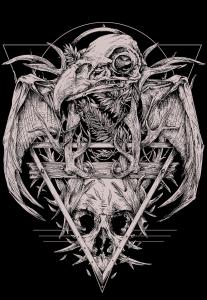 Posted by Mark Osborne on Friday, May 29, 2020 Just posted 8 BRAND NEW preorders  for June. Check them out at link below. But you should hustle. Some releases are only 50 cases in size. Couple of other IMPORTANT things (meaning please read): Our REBEL – Storm Shadow shirt PREORDER sale ends at 3pm today. ... Read More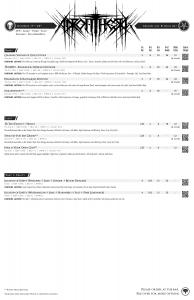 Posted by Mark Osborne on Friday, December 20, 2019 WEEK OF DECEMBER 19th 2019 MENU Share: ... Read More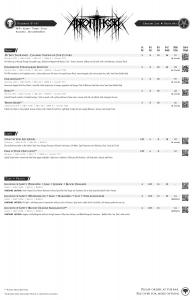 Posted by Mark Osborne on Tuesday, December 03, 2019 WEEK OF DECEMBER 3rd 2019 MENU Share: ... Read More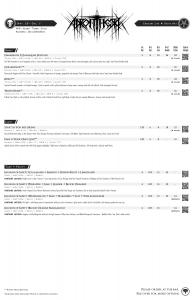 Posted by Mark Osborne on Wednesday, November 27, 2019 WEEK OF NOVEMBER 26TH 2019 MENU Share: ... Read More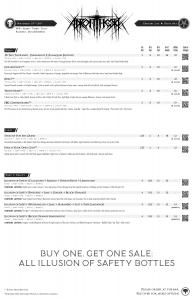 Posted by Mark Osborne on Tuesday, November 19, 2019 WEEK OF NOVEMBER 19TH 2019 MENU Share: ... Read More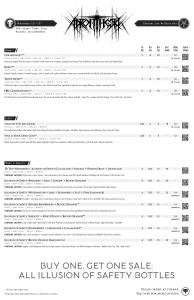 Posted by Mark Osborne on Wednesday, November 13, 2019 WEEK OF NOVEMBER 4TH 2019 MENU Share: ... Read More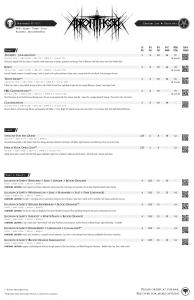 Posted by Mark Osborne on Friday, November 08, 2019 WEEK OF November 4th 2019 MENU Share: ... Read More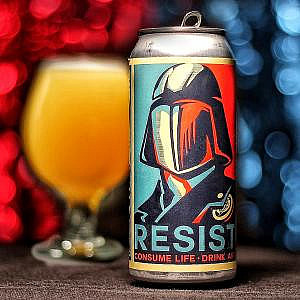 RESSSSSSIST…our brand new Triple IPA is available today at the Tasting Room, and the select retailers below. It's Double Dry-Hopped with Mosaic, Citra + Simcoe List of Retailers: 1608 Crafthouse 424 Wine + Spirits AKA Friscos Angel Share Beerrun Bethesda Market Blue Ridge Bottle Shop Bo Brooks Bottlebox Bottlecraft VA Beach Bottleworks Cans Fill Station ... Read More