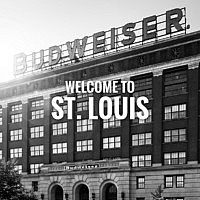 Anheuser-Busch is the American subsidiary of the Belgian Anheuser-Busch InBev Group.
For more than 160 years, Anheuser-Busch and its world-class brew-masters have carried on a legacy of brewing America's most-popular beers. Starting with the finest ingredients sourced from Anheuser-Busch's family of growers, every batch is crafted using the same exacting standards and time-honored traditions passed down through generations of proud Anheuser-Busch brew-masters and employees. Best known for its fine American-style lagers, Budweiser and Bud Light, the company's beers lead numerous beer segments and combined hold 46.4 percent share of the U.S. beer market. Budweiser and Bud Light Lime Lime-A-Rita were named Brands of the Year for the Beer and the Spirits, Malt Beverages and Wine categories, respectively.
Anheuser-Busch operates 16 local breweries, 17 distributorship and 23 agricultural and packaging facilities across the United States, representing a capital investment of more than $15.9 billion. Its flagship brewery remains in St. Louis, Mo., and is among the global company's largest and most technologically capable breweries. Visitor and special beer-master tours are available at its St. Louis and five other Anheuser-Busch breweries.
Share:

Style:

Pilsener

Alcohol Content:

4.5%

Global Rating:
No News