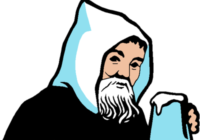 The brewery Slaghmuylder was founded in 1860 by Emmanuel Slaghmuylder, who until than was a grain trader. The latest part of the name Slayhmulder refers to the name of a miller (muylder).

Around century rotation its son Ernest took over the healthy company. He married Marie Van Roy, daughter of a brewer family of Wieze. Around that time father Slaghmuylder bought the abbey ground at Ninove, Denderhoutembaan. 

His three sons: Emile (°1900), Edmond (°1901) and Edouard (°1905) started to build in 1925 a new brewery. The buildings at the Sint-Jorisstraat were to small. In 1926, the new brewery could start immediately with the new brewing process for lager beer (fermentation at 8°C).  The SLAG PILS was born.

During the war of 1940-1945 brewing restarted for fermentation at higher temperature (24°C). For this process, less energy was needed for cool-down. It is only in1958 that the brewery started with the production of SLAG PILS, HELLES, and TAFELHELL; beers with fermentation at low temperature (8°C).

Mid year 60, the three brothers were succeeded by their sons:

Philippe, son of Emile is responsible for the administration and accounting. He is succeeded by Brigitte Van Cutsem, 5th generation in line.

Michel, son of Edmond, responsible for the brewing process, the quality of the beer and the purchasing of the basic ingredients. Today succeeded by son in law, Luc Verhaegen.

Everard, son of Edouard, responsible for the technical expertise and service after sales.

From 1979 on, the three nephews started brewing WITKAP·PATER  on request of brewery "De Drie Linden" from Brasschaat.  In 1981, WITKAP·PATER was officially taken over by Slaghmuylder. The Witkap·Pater was further adjusted to current taste.  Three variants where borne. WITKAP·PATER STIMULO  (Alc. 6%vol.), WITKAP·PATER DUBBELE PATER (Alc. 7%vol.l) and WITKAP·PATER TRIPEL (Alc. 7.5% vol.).  The brewery was equipped with separate fermentation and layering cellars for both high and low fermentation beers.

 Brewery Slaghmuylder is a unique family company that builds on a rich tradition
Share:
No News