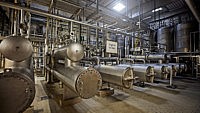 Warsteiner is a German brewery from Düsseldorf, North Rhine-Westphalia.

The Warsteiner Brewery was founded in 1753, and today is one of the largest privately held breweries in Germany. Its flagship is the Warsteiner brand, one of Germany's leading premium pilsener brands.
But Warsteiner is equally successful around the globe: The brand is served in more than 60 countries worldwide. The export business is supported by its own sales organizations abroad as well as through cooperation agreements with international partner breweries. In several countries Warsteiner is produced under license agreements.
The Warsteiner Brewery is family-owned and has its headquarters in the Sauerland region in the German state of Westphalia. Today, the company is managed by the 9th generation of the Cramer family, Catharina Cramer. Its history of unparalleled rise from a mere regional beer to an international premium brand is rooted in the concepts of tradition and innovation—values which still today define the company as well as the brand.
Share:
Der Beitrag Forget about 99 red ballons erschien zuerst auf Warsteiner International. Share: ... Read More
Der Beitrag 50 Years of Tulip Glass erschien zuerst auf Warsteiner International. Share: ... Read More
Der Beitrag Warsteiner in Nepal erschien zuerst auf Warsteiner International. Share: ... Read More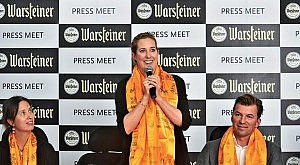 Der Beitrag Warsteiner in Nepal erschien zuerst auf Warsteiner International. Share: ... Read More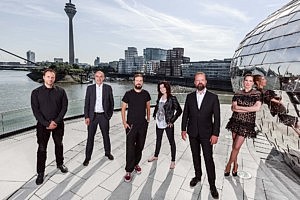 With more than 2,300 entries from over 90 countries, 2017 was another record-setting year for Germany's largest open art competition. The ten best works were on display in a special BLOOOM exhibition during the ART Düsseldorf Fair, where on November 19 in a public award ceremony the winners were announced. The special prize for the ... Read More
Der Beitrag 8th BLOOOM Award by Warsteiner – Review erschien zuerst auf Warsteiner International. Share: ... Read More
Der Beitrag The Countdown Is On. . . 2017 BLOOOM Award by Warsteiner erschien zuerst auf Warsteiner International. Share: ... Read More
Der Beitrag The Countdown Is On. . . 2017 BLOOOM Award by Warsteiner erschien zuerst auf Warsteiner International. Share: ... Read More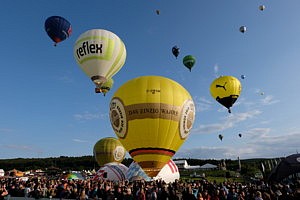 Der Beitrag Warsteiner Takes Off at the 27th Warsteiner International Montgolfiade erschien zuerst auf Warsteiner International. Share: ... Read More
Der Beitrag Warsteiner Takes Off at the 27th Warsteiner International Montgolfiade erschien zuerst auf Warsteiner International. Share: ... Read More
Der Beitrag Authentic Abbey Beer "Pater Linus Abtei Königsmünster Bière d'Abbaye Blonde" with French Website erschien zuerst auf Warsteiner International. Share: ... Read More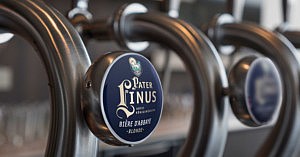 Der Beitrag Authentic Abbey Beer "Pater Linus Abtei Königsmünster Bière d'Abbaye Blonde" with French Website erschien zuerst auf Warsteiner International. Share: ... Read More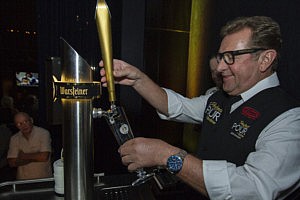 Der Beitrag 2017 Perfect Pour Champion Crowned in Las Vegas erschien zuerst auf Warsteiner International. Share: ... Read More
Der Beitrag 2017 Perfect Pour Champion Crowned in Las Vegas erschien zuerst auf Warsteiner International. Share: ... Read More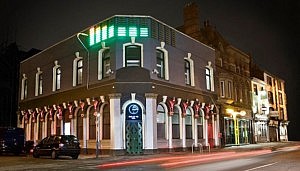 Der Beitrag Warsteiner Headlines at Band on the Wall in Manchester, UK erschien zuerst auf Warsteiner International. Share: ... Read More
Der Beitrag Warsteiner Headlines at Band on the Wall in Manchester, UK erschien zuerst auf Warsteiner International. Share: ... Read More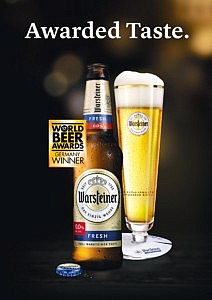 Der Beitrag Warsteiner Fresh Scores Big at the World Beer Awards erschien zuerst auf Warsteiner International. Share: ... Read More
Der Beitrag Warsteiner Fresh Scores Big at the World Beer Awards erschien zuerst auf Warsteiner International. Share: ... Read More
Der Beitrag The Molo Street Parade – A Night of Fun and Dance in Rimini, Italy erschien zuerst auf Warsteiner International. Share: ... Read More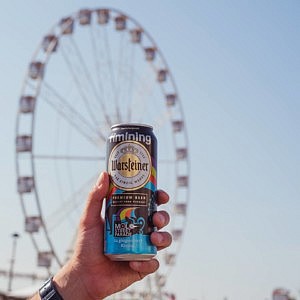 Der Beitrag The Molo Street Parade – A Night of Fun and Dance in Rimini, Italy erschien zuerst auf Warsteiner International. Share: ... Read More