Bootstrap Brewing Company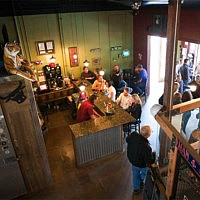 Bootstrap Brewing Company is an American brewery from Niwot, Colorado.


Bootstrap Brewing is a kick @$$, independent craft brewery in Boulder County Colorado. We've got taprooms and production facilities in Niwot and Longmont. At both locations, you'll find us diligently brewing our award winning, fresh, delicious, craft beer which we supply to some of the best restaurants and liquor stores in Colorado. Visit our tasting rooms and enjoy a flight, pint or buy some beer to go fresh from the source. On many days we offer live music and fun activities.
Share:
No News