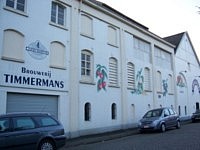 Brouwerij Timmermans (or Timmermans Brewery) is a lambic brewery in Itterbeek. It was founded in 1781.
Timmermans has been brewing in Itterbeek for the last 300 years, ever since 1702. A few miles from the centre of Brussels, it was then known as «The Mole Brewery». Owned by Jan Vandermeulen, it was also a farm, an orchard, a café and a malt-house.
In the early 20th century, the sixth generation, Paul Van Cutsem, son-in-law of Frans Timmermans (6th genera- tion), changed the name to «The Timmermans Brewery».
Bourgogne des Flandres, a subtle Bruges blend of a high fermentation brown beer with the best spontaneously fermented lambic beer, is now brewed by Timmermans Brewery.
Timmermans Brewery, the oldest Belgian and still active Lambic brewery, is still brewing even today using the unique spontaneous fermentation method. This unique method is only used by six breweries in the world, all situated in or near Brussels.
Today Timmermans fruit beers and traditional beers, winners of prestigious prizes, are found all over the world and form a crucial part of the Martin's Finest Beer Selection®.
Share:

Blend of 3 beers brewed by Guinness (Ireland) and by Timmermans (Belgium) Share: ... Read More
Blend of 3 beers brewed by Guinness (Ireland) and by Timmermans (Belgium) Share: ... Read More
Enjoy our newest Fruity Timmermans beer : Sloe Lambicus. Only available in can ! Share: ... Read More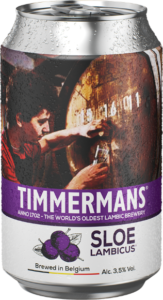 From its entrance in the glass, we already reveal the maturity of its basic fruit. Its dark ruby color announces many tasty satisfactions reminding that its base is the blackthorn, the fruit which exposes in maturity. Associated for the first time with a brewing fermentation, and married to a young lambic, thus acid, this beer ... Read More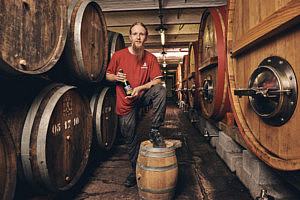 Discover Bram, our new brewer at the Timmermans Brewery! ​​​​​​​​​​​​​​​​​​​​​​​​​​​​​​​​​​​​​​​​​​​​​​​​​​​​​​​​​​​​​​​​​​​​​​​​​​​​​​​​​​​​​​​​​​​​​​​​​​​​​​​​​​​​​​​​​​​​​​​​​​​​​​​​​​​​​​​​​​​​​​​​​​​​​​​​​​​​​​​​​​​​​​​​​​​​​​​​​​​​​​​​​​​​​​​​​​​​​​​​​​​​​​​​​​​​​​​​​​​​​​ What's your name? Bram Van Wesemael. How old are you? I'm 24 years old, my birthday is on the 30th of May. Describe yourself in 3 words. Meticulous, studious and passionate. Where were you working before you joined the Timmermans brewery? Before I started at ... Read More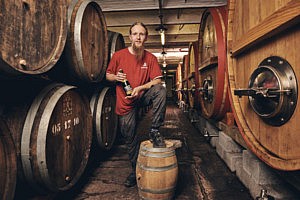 Discover Bram, our new brewer at the Timmermans Brewery! ​​​​​​​​​​​​​​​​​​​​​​​​​​​​​​​​​​​​​​​​​​​​​​​​​​​​​​​​​​​​​​​​​​​​​​​​​​​​​​​​​​​​​​​​​​​​​​​​​​​​​​​​​​​​​​​​​​​​​​​​​​​​​​​​​​​​​​​​​​​​​​​​​​​​​​​​​​​​​​​​​​​​​​​​​​​​​​​​​​​​​​​​​​​​​​​​​​​​​​​​​​​​​​​​​​​​​​​​​​​​​​ What's your name? Bram Van Wesemael. How old are you? I'm 24 years old, my birthday is on the 30th of May. Describe yourself in 3 words. Meticulous, studious and passionate. Where were you working before you joined the Timmermans brewery? Before I started at ... Read More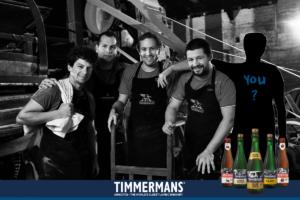 Timmermans Brewery is currently looking for a brewer (full time) to reinforce the team. Interested? Don't hesitate to contact us or share it with your community ! Share: ... Read More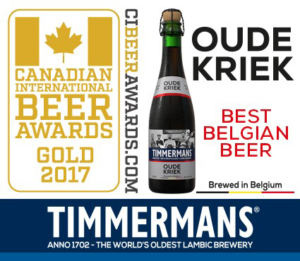 Our Oude Kriek received the Best Belgian Beer award during the Canadian International Beer Awards. Share: ... Read More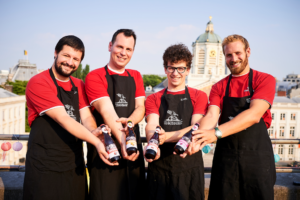 Terraces, gardens, rooftops, parks and balconies are ready for summer to arrive. The days are finally getting longer, which means it's high time for aperitifs and barbecues. The ideal occasion to be creative with local products as an alternative for the traditional Mojito or Spritz. The range of Timmermans fruit beers with their exceptional sweet ... Read More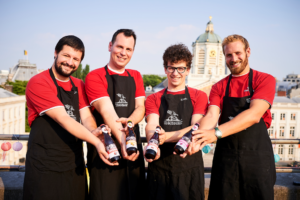 Terraces, gardens, rooftops, parks and balconies are ready for summer to arrive. The days are finally getting longer, which means it's high time for aperitifs and barbecues. The ideal occasion to be creative with local products as an alternative for the traditional Mojito or Spritz. The range of Timmermans fruit beers with their exceptional sweet ... Read More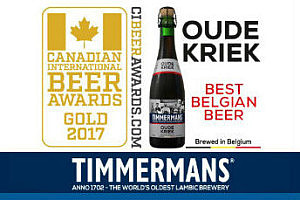 Our Oude Kriek received the Best Belgian Beer award during the Canadian International Beer Awards.   Share: ... Read More