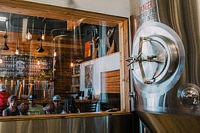 Coast Mountain Brewing is a Canadian brewery from Whistler, British Columbia.

Coast Mountain Brewing opened it's doors late summer 2016 joining an incredible craft beer scene right here in beautiful British Columbia. Designed and built by the Winter family and friends, Coast Mountain focuses on complex, flavourful & sessionable beers. Initially brewing North American influenced ales and lagers, with a passion to explore beyond to historical recipes from traditional brewing regions across Europe. Coast Mountain's sour series has already begun with a small barrel program in the works. Our tasting room is where you will find a comfortable, relaxed atmosphere built for the mountainside local and enjoyed by the tourist from far and wide.
In addition to our tasting room, our beers can be found here in Whistler BC throughout many of the local hotel lounges, bars, neighbourhood pubs and liquor stores.
Share:

Style:

Altbier

Alcohol Content:

8.6%

Global Rating:

Raise a Pint, It's Craft Beer Month in Whistler Share: ... Read More

Sea to Sky Brewery Guide Share: ... Read More

CRAFT BEER IS A NATURAL FINISH TO A GREAT DAY ON THE SLOPES A B.C. Beer Run Share: ... Read More

The Whistler Insider mentioned us in a recent article alongside our friends up at RMU: Skiing down Blackcomb Mountain to RMU in Upper Village for a beer on their new patio. We'll be ordering a POW Pilsner, brewed by our local beer masters Coast Mountian Brewing, it's yummy and $2 from every pint sold goes to Protect Our Winters. ... Read More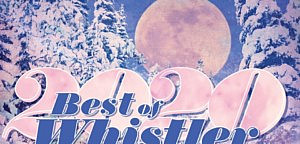 We won Whistler's "Best Beer Selection" for the 3rd year in a row! The past year hasn't given us much to celebrate, but that doesn't mean we can't celebrate each other. In fact, before we reveal all the deserving winner's of Pique's 2020 Best of Whistler poll, we should probably take a minute to congratulate you, ... Read More

"Whistler is a winter wonderland. Snow blankets the valley, thousands of twinkling lights adorn trees, festive music pours out of store doorways, the smell of mulled wine and hot chocolate lingers in the air, children giggle as they toboggan down frozen chutes and couples take to the ice to skate under the stars". Written by, ... Read More

"Supporting local is the mantra for holiday shopping this season, and in Whistler, its entrepreneurs, small business owners, artists, artisans and craftspeople make this easy. We pulled on our snow boots and hit the Village Stroll with the goal of hunting down some unique Whistler gift options that would look good under the tree, in a stocking, ... Read More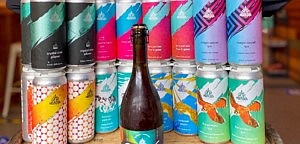 "Best known as a world class skiing destination, the Canadian resort town of Whistler, located 120 kilometres north of Vancouver, offers plenty of activities and attractions away from the snowy slopes, too. The town's beating heart is its compact, chalet-style pedestrian village which buzzes with activity night and day during peak ski season. As well ... Read More

"The festive season is here, which is always a good excuse to splurge on a few extra luxury items we've been eyeing up on the grocery store shelves. While you may not be hosting the dinner party you expected this season, it doesn't mean you can't wow your bubble with a few hand picked, locally ... Read More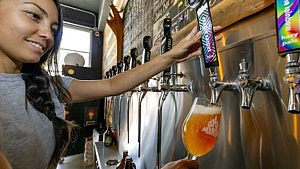 "We asked four of our local craft brewers to highlight one of their favourite beers, and the experts came through with detailed descriptions of their brewing processes and the beers' flavour profiles. While you can almost taste the brews as you read their words, we'd highly recommend stopping by these Whistler- and Pemberton-based breweries to ... Read More

This Valentine's Day, bring a special someone to the tap house and enjoy all 8 of our delicious beers in two tasting flights for only $15. Sounds of Stache will be playing his tunes from 3:30-7:30pm so make sure to swing by after a day of work or riding! Share: ... Read More

This Valentine's Day, bring a special someone to the tap house and enjoy all 8 of our delicious beers in two tasting flights for only $15. Sounds of Stache will be playing his tunes from 3:30-7:30pm so make sure to swing by after a day of work or riding! Share: ... Read More

Love at First Flight This Valentine's Day, bring a special someone to the tap house and enjoy all 8 of our delicious beers in two tasting flights for only $15. Sounds of Stache will be playing his tunes from 3:30-7:30pm so make sure to swing by after a day of work or riding! Share: ... Read More

We're releasing a brand new beer on Thursday, so be one of the first to try it out! Our Magic Carpet IPA at 6.7% is perfect for these crisp sunny days in Whistler. We'll have DJ Stache playing in the tap house from 3:30-7:30pm to help us celebrate our newest IPA. It'll be available in ... Read More

Magic Carpet IPA Release Party We're releasing a brand new beer on Thursday, so be one of the first to try it out! Our Magic Carpet IPA at 6.7% is perfect for these crisp sunny days in Whistler. We'll have DJ Stache playing in the tap house from 3:30-7:30pm to help us celebrate our newest ... Read More

We're releasing a brand new beer on Thursday, so be one of the first to try it out! Our Magic Carpet IPA at 6.7% is perfect for these crisp sunny days in Whistler. We'll have DJ Stache playing in the tap house from 3:30-7:30pm to help us celebrate our newest IPA. It'll be available in ... Read More

Join us every Thursday from 3:30 – 7:30pm in the tap house to enjoy some beats by DJ Stache. Share: ... Read More

Join us every Thursday from 3:30 – 7:30pm in the tap house to enjoy some beats by DJ Stache. Share: ... Read More

Join us every Thursday from 3:30 – 7:30pm in the tap house to enjoy some beats by DJ Stache. Share: ... Read More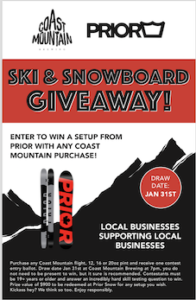 What could be better than a chance to win a set of Prior skis or a snowboard?! Starting on January 1st and running for the entire month, each time you order a Coast Mountain beer in the tap house you can enter your name in the draw to win. We will be picking a name ... Read More