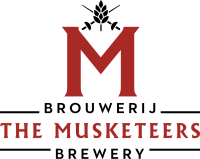 The Musketeers A belgian beer company that is building a brewery in Sint-Gillis-Waas!
The Musketeers will in Sint-Gillis-Waas build a new brewery. It is a tourist attraction for the Waasland. People can visit the brewery and taste their specialty Belgian beers. That is a new brasserie alongside beers also delicious dishes on the menu.
CRAFTS IN LIEU OF CRAFT
We were years looking for a suitable location to brew our specialty beers. Today is brewed in the Proefbrouwerij in Lochristi. Two years ago, our eyes fell on the old brickyard in Reepstraat in Sint-Gillis-Waas. The traditional site was abandoned for years. We saw this as an opportunity to give the building another traditional craft destination. The original brick 'The Revival' is therefore integrated as much as possible in the design of the brewery.

Share:
25 apr The Definitive Solution for Rent in Dubai That You Can Find Out About Today Geplaatst op 16:12h in Uncategorized door Laurens 0 Reactie's 0 Likes The Definitive Solution for Rent in Dubai That You Can Find Out About Today Townhouses at Dubai provide an contemporary interior environment plus they can be found in ... Read More